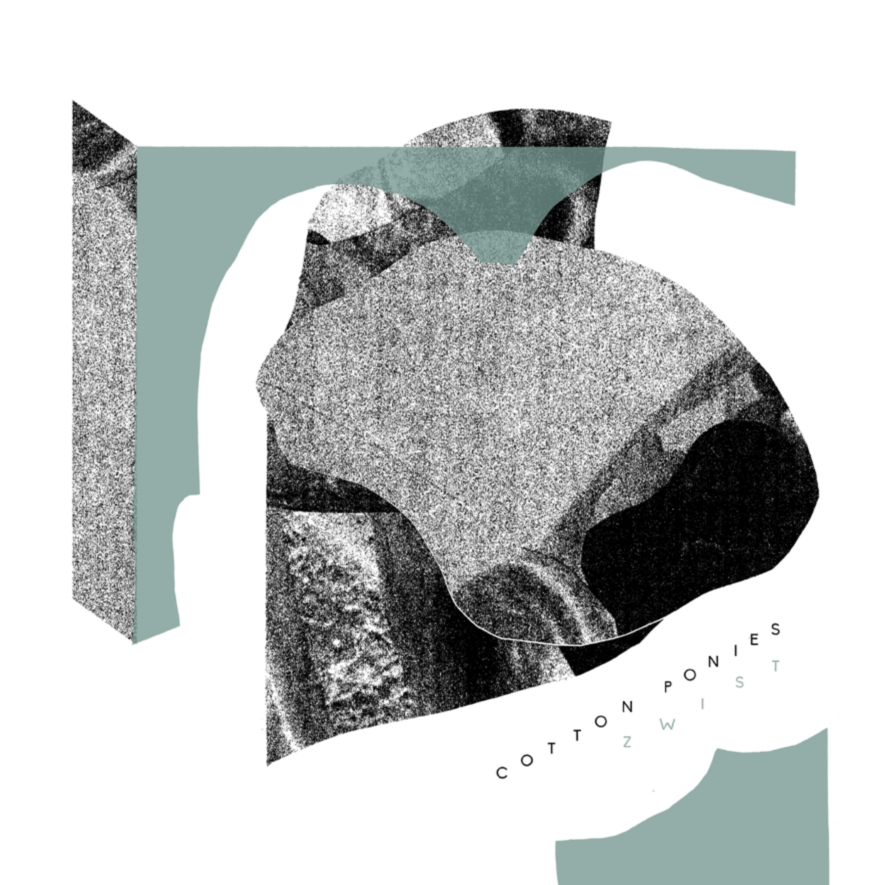 What can we say? Apart from… it was obvious that, if the Cotton Ponies finally enter the studio some day, it will be a Discorporate Release – since years our favorite band from the defunct "I Love Marbach" collective and close friends, not only since drummer/guitarist Kirmes books tours for a majority of Discorporate bands via his agency "Eine Welt Aus Hack" (that he started with our dear friend Grinni alongside "Teenitus Festival" and other freakshows).
So here's Zwist… all of a sudden… the first real state of affairs of this beautiful three-piece from Erfurt. Coming from the grunge- and noise-world, Cotton Ponies' music is now more than ever an experimental netting of fragile but complex soundsculptures, intense mind-tourette and nebulous songwriting. On stage the three ponies rotate on their instruments and yell rather Dadaistic passwords at each other, with the exception of "Krypt" – the last song on "Zwist" – which actually features emotionally urgent vocal-lines.
Click here to check out the first taste of the record: "Krypt" via SPEX Magazine

"Zwist" will be released October 13th via Discorporate and you can now preorder the 12″ vinyl or digital download at our shop or bandcamp. This record will be available as mailorder and tour only until at least late November.
COTTON PONIES live
02.10. Dresden – Ostpol (Record Release w/ Tarentatec)
03.10. Halle – Drushba
04.10. Erfurt – Tiko
11.10. Cologne – Baustelle Kalk
12.10. Darmstadt  – Oettinger Villa
17.10. Berlin – Schokoladen
18.10. Hamburg – Kraniche
23.11. Ilmenau – Baracke
24.11. Frankfurt – Koz